Alicia Peiró
Valencia, 01/12/2017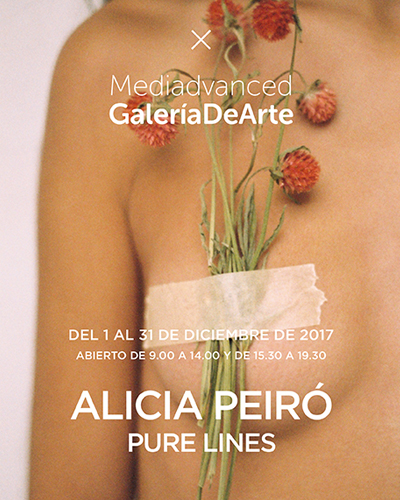 "Pure lines" habla de la figura de la mujer en su estado más puro.
Una representación de su belleza más honesta mediante las formas y texturas que habitan en ella. Su cuerpo casi escultural expresa que nunca debería ser escon- dido. La pintura renacentista como inspiración y el poder analógico consiguen que, estas imágenes puedan llegar a parecer más un lienzo que una fotografía.
"Pure lines" talks about the figure of the woman in its purest state.
A representation of its most honest beauty through the shapes and textures that inhabit it. His almost sculptural body expresses that he should never be hidden. Renaissance painting as inspiration and analogue power make these images seem more like a canvas than a photograph.
Alicia Peiró
ALICIA PEIRÓ
CV ARTÍSTICO
18/09/1991
aliciapeiro.com (Valencia, España)
FORMACIÓN ACADÉMICA
- 2015 NOU PRODIGI (Barcelona) / Fotografía Cinematográfica - 2011 EASD (Valencia) / Fotografía Artística
PORTFOLIO
PUBLICACIONES: COLABORACIONES:
- L'Officiel Spain - Sunad
- Noavee
- The Body Suit - Elle Deco Italia - Après Ski
CLIENTES:
- The Nude Label
- Embody Box UO* Estudio - Metal Magazine
- Cóco Fernández Glamour
DATOS DE INTERÉS CONTACTO
Fotografía analógica y digital
aliciapeirodelgado@gmail.com
Adobe: Photoshop, Indesign, Bridge, Lightroom, Premiere
+34 661 054 792
Inglés: Nivel medio